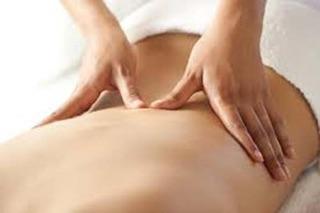 Did you know that most people who get massage/bodywork end up loving it? Massage is good for a range of different people; people who have suffered from years of pain, people who just want to relax and de-stress, people who are in peak physical condition and focus on Fitness, and also for people who are thinking about getting into fitness. And so many others. Never received massage before? A consultation is given before every massage and you can ask your questions before beginning your appointment.

Swedish Massage is the most common and well known type of body work. It increases circulation of blood and lymph helping cleanse toxins from your body and skin promoting overall wellness. It relieves muscle aches, enhances energy, reduces stress and is calming and relaxing with long soothing strokes.
60 min $65
90 min $95
Integrated Massage is a combination of different techniques and/or modalities used in one session customized to you. With a basis of Swedish massage, may also include deep tissue, sports , stretching, and more. This type of massage is good for a range of different people and different reasons. This is about what you and your body needs for that specific session. This is the most popular choice of massage therapy among my clients.
60 min $85
90 min $125
(The purpose of deep tissue is to get to the more underlying tissues of muscle and fascia. For those with years of built up knots and tight muscles that receive little to no massage before might consider this after a few Swedish introductory massages. The pressure is as deep as needed but not more, keep in mind too deep of pressure is not good for the muscles or your body).
Pre-Natal Let's face it ladies, when you're pregnant your body changes, your mood changes, and all the stress and discomfort can be overwhelming. Massage is a great way to help reduce stress, alleviate lower back pain, and relax during pregnancy. Pre-natal massage is basically a lighter pressure Swedish Side-lying massage while supporting you with comfy pillows!
**I require all first time pre-natal clients to be past their first trimester before receiving massage. High risk pregnancies are not accepted for the precaution of you and your baby, please consult your doctor.
60 min $75
90 min $105
Essential Massage (also aromatherapy) a Swedish relaxing massage with essential oils added into the cream to give you an all over aromatic experience.
60 min $75
90 min $105
Hot Stone Relieve tension with a hot stone massage. Loosens up tense muscles and soothes and comforts at the same time. This lush experience will completely change your outlook on massage!
60 min $95
90 min $135
Massage in General is a great way to promote continued wellness.
For the best overall health of your body it is recommended to include a program of regular exercise and stretching in between regular massage sessions. Ask about setting up a regular massage therapy regiment for you.
Experts estimate that a high percent of disease is stress-related. And perhaps nothing ages us faster, internally and externally, than high stress. Massage is an effective tool for managing this stress, which translates into:
-Decreased anxiety.
-Enhanced sleep quality.
-Greater energy.
-Improved concentration.
-Increased circulation.
-Reduced fatigue.
-Relieve sore tight muscles.
Massage can also help specifically address a number of health issues. Bodywork can:
-Improve Range of Motion
-Alleviate low-back pain
-Ease certain medication dependence.
-Enhance immunity by stimulating lymph flow—the body's natural defense system.
-Exercise and stretch weak, tight, or atrophied muscles.
-Help athletes of any level prepare for, and recover from, strenuous workouts.
-Improve the condition of the body's largest organ—the skin.
-Increase joint flexibility.
-Lessen depression and anxiety.
-Promote tissue regeneration, reducing scar tissue and stretch marks over time.
-Pump oxygen and nutrients into tissues and vital organs, improving circulation.
-Reduce spasms and cramping.
-Relax and soften injured, tired, and overused muscles.
-Release endorphins—amino acids that work as the body's natural painkiller.
-Relieve migraine pain.